Blog
Lost and Found:
"Gasoline Alley and Friends"
I wanted to write about the pleasures of watching "Gasoline Alley" and "Corky, of Gasoline Alley." They're well written and directed by the underrated, Edward Bernds, with above average production values expected from a Columbia Pictures programmer. You'll enjoy both movies, especially several sequences in "Corky," which are laugh-out-loud funny.
Leonard Maltin felt the same way; here is what he had to say:
http://blogs.indiewire.com/leonardmaltin/gasoline_alley_and_friends
VCI's DVD collection contains the two Gasoline Alley features, plus four bonus feature films from Lippert Pictures, "Stop That Cab" and "Leave it to the Marines," (both 1951), starring Sid Melton; "As you Were" (1951) and "Mr. Walkie Talkie" (1952) with William Tracy and Joe Sawyer. Six features in all, plus trailers and photo gallery.
Features, serials and animated cartoons based on comic strips have always been popular starting with the live-action "The Katzenjammer Kids in School" (1898), running less than two minutes, and continuing through today's blockbusters based on Marvel Comics heroes.
"Gasoline Alley" first appeared in newspapers in 1918, the creation of the innovative cartoonist, Frank O. King. It still is published today! The second longest running comic strip behind "The Katzenjammer Kids."
Columbia Pictures had success with the "Blondie" series which ran its course by the late 1940s. In 1950 the studio contacted Frank O. King through his syndicator, Chicago Tribune-New York News Syndicate. A deal was struck: $5,000 to option the property for two feature films, and $17,000 (almost exactly $170,000 in today's dollars) to exercise it, which was done, and the two features began production. Television syndication rights were not included and King retained the right to produce a TV series, though none materialized. Typical licensing deals granted the studios a ten-year window to produce and distribute the films, after which time their rights ceased. This was the "Gasoline Alley" deal.
Before television, studios only made money from theatres. By the time the character right licenses expired, movies were generating only occasional $12.50 bookings, not worth it except with high-profile properties like Tarzan.
After the licenses expired, studios usually owned the negatives, but couldn't exploit them without permission from the cartoonists; this worked visa versa, too. Movies disappeared into limbo—sometimes for decades. Occasionally negatives became the property of the character-owners, as with "Gasoline Alley."
The King-Columbia deal expired in 1960-61, and the movies fell into obscurity. We'll never know why King, who died in 1969, never exploited them.
In 2006, I took it upon myself to find out why, and discovered that King's heirs unknowingly owned the movies. It took a while to find them, purchase their rights, and locate the negatives. Easier said than done. The heirs were surprised they owned two movies, and were very easy to work with, and very committed to perpetuating their father's works. After a half-century, the negatives were controlled by Columbia. I was delighted because for once I didn't have to search around the world for film elements to use as source material for making our masters.
Digging through dusty old files, finding lost heirs, locating film elements…that's my job, and how the "Gasoline Alley" are now available for your enjoyment.
Other Feature Films and Serials based on comic strips available through VCI:
ADVENTURES OF RED RYDER (1940)
BRENDA STARR, REPORTER (1945)
BUCK ROGERS (1939)
CAVEMAN: V.T. HAMLIN & ALLEY OOP (2005)
DICK TRACY (1937)
DICK TRACY VS CUEBALL (1946)
DICK TRACY'S DILEMMA (1947)
DICK TRACY MEETS GRUESOME (1947)
DICK TRACY DETECTIVE (1945)
DICK TRACY RETURNS (1938)
DICK TRACY'S G-MEN (1939)
DICK TRACY VS CRIME (1941)
DON WINSLOW OF THE COAST GUARD (1942)
FLASH GORDON CONQUERS THE UNIVERSE (1940)
KING OF THE ROYAL MOUNTED (1945)
LI'L ABNER (1940)
MANDRAKE THE MAGICIAN (1939)
THE PHANTOM (1943)
POPEYE – 75TH ANNIVERSARY COLLECTOR'S EDITION
POPEYE CARTOON COLLECTION VOL 1 – MAX FLEISCHER ERA
POPEYE CARTOON COLLECTION VOL 2 – FAMOUS STUDIOS ERA
PRIVATE SNUFFY SMITH (1942)
RADIO PATROL (1937)
RED BARRY (1938)
SECRET AGENT X-9 (1937)
SECRET AGENT X-9 (1945)
SUPERMAN: THE ULTIMATE MAX FLEISCHER CARTOON COLLECTION (1941-43)
TAILSPIN TOMMY (1934)
TAILSPIN TOMMY AND THE GREAT AIR MYSTERY (1935)
TERRY AND THE PIRATES (1940)
TIM TYLER'S LUCK (1937)
Lost and Won't Be Found –
"Bringing Up Father" and "Joe Palooka," two series from Monogram Pictures produced between 1946-50.
Occasionally I'm asked why these aren't available. In a nutshell: The rights are a mess, and even if they weren't, many of the negatives are missing. I gave up…very unusual for me!
By Kit Parker
Breakfast at Tiffany's Desk – The Art of Editing.
The Art of Editing: is new technology hindering quality as it enhances our ability to deliver more, faster?
When I started out in the Film and Video industry almost 15 years ago, I had a wonderful video producer, who patiently guided me on how to edit video…properly. She would simply say, "That's a good start, now tighten up your shots." The last half of that statement usually got repeated 1-3 times before I'd get approval on my project. At the time, I was a little frustrated, mainly because I wasn't totally sure what was expected of me…until the final edit and then I would see how the video flowed SO much better than my rough cut. She didn't tell me how to edit, she just kept nudging me in the right direction until I figured it out.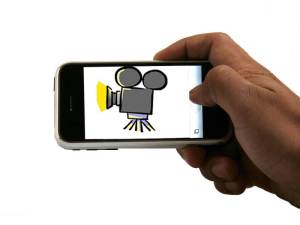 With the onset of the Internet, Flip cameras, iPhones, iPads, iMovie, etc…it seems like EVERYONE is uploading video for public viewing these days. But that doesn't mean everything out there is worth your precious time. Just because you can, doesn't mean you should… just sayin'. Even I am guilty of throwing out poorly edited videos, knowing the grandparents don't really care about the quality of my edits, they just want to see their grandson's face and have the opportunity to be a part of his active life. And frankly, with a toddler in the house, I don't have the time to make a masterpiece out of everything I shoot.
All of this has led me to the question: Has the art of editing been as corrupted by new technologies as it has been enhanced by them? Are we being desensitized by the plethora of bad editing on the Internet that we don't know good editing when we see it? I think, deep down, we all know better.
Recently, my husband saw The Green Lantern. He commented that he thought the editing was horrible. I didn't see the movie, so I cannot comment on whether I agree with his opinion, but he does represent the general public, at least where superhero movies are concerned and he noticed something was "off". My experience through the years is that the sign of a well-edited piece is that you don't notice the editing at all.
Good editing impresses the intended emotion in the audience. Think about the scene in An Affair to Remember (1957) (one of my all time favorite movies), where Deborah Kerr is running to theEmpireStateBuildingto meet up with Cary Grant. You don't actually SEE her get hit, but you know something tragic happened and your heart sinks. And don't tell me that you can watch Braveheart orPearl Harborwithout experiencing the entire gamut of human emotion.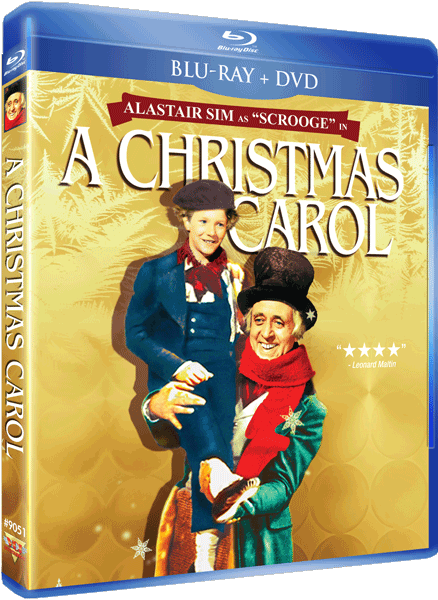 So, what does all of this have to do with Classic movies? If you want to study some of the greatest editing, watch the Classics. Some of my personal favorites include The Godfather (1972), The Untouchables (1987) (watch the scene in the train station…and notice how the use of silence/limited sound enhances the visual edits), and A Christmas Carol (1951) starring Alastair Sim (too many scenes to list).
A lot of what we call "The Classics" are from an era when the Hays Code didn't allow them to show so much of the gore and sex that we see (almost as the "norm") in today's films. The editing had to speak for that which couldn't be visually portrayed. Hitchcock movies were incredibly effective at implying violence without actually showing it. Every time I see a black bird, I think of The Birds (1963) In some ways, allowing the imagination to fill in the blanks is WAY more impressionable than showing an axe in a guy's skull! Maybe that's why I love Classic Movies so much.
To Carol (Spann) Mathews: Thank you for your investment in my career. I will forever be grateful for the time you spent teaching me excellence.
A great resource for more information on some of the great film editing sequences through the years: http://www.filmsite.org/bestfilmediting.html
You can purchase A Christmas Carol starring Alastair Sim on our website: http://www.vcientertainment.com/index.php?route=product/product&filter_name=Christmas+Carol&product_id=655&path=59
| | |
| --- | --- |
| | |